Check Out the TaylorMade SLDR Driver at GOLF GEAR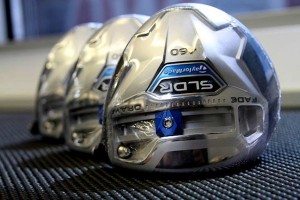 A high launch angle, lower spin-rate and faster ball speed is what the new TaylorMade SLDR Driver delivers. SLDR's 20-gram sliding weight is the secret to a dramatic leap in distance.
Moving the CG forward on the SLDR promotes more ball speed and less spin. Movable weight shifts the clubhead's CG horizontally toward either the heel, to promote a draw, or toward the toe, to promote a fade. SLDR's sliding weight allows you to shift the CG far enough to promote a side-to-side trajectory change of up to 30 yards. The SLDR weight slides on the track to any of 21 positions and never comes loose from the clubhead.
In addition, SLDR incorporates Loft-sleeve Technology, which allows you to adjust the loft. You can choose from 12 positions within a range of plus-or-minus 1.5 degrees of loft change. SLDR is available in three lofts – 9.5°, 10.5° and HL.
Read More: Understanding Loft Changes to Your Driver
The TaylorMade SLDR Driver boasts a modern-classic shape. Charcoal-gray crown and chrome "butt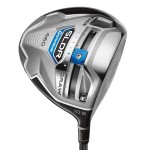 on-back" combine to create a remarkably stiking appearance, along with these features:
Longest TaylorMade driver ever.
Low-and-forward CG promotes high launch, fast speed and low spin for huge distance.
Easy and intuitive SLDR movable weight promotes up to 30 yards of shot shape adjustment.
Increase or reduce the loft 1.5° with 12-position loft-sleeve.
Silver button-back works with subtle crown markings for easy clubface alignment.
Fujikura Speeder 57 shaft blends light weight with great feel and playability.