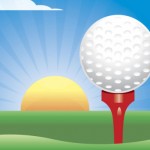 Clothing is the single most effective form of sun protection. It is your first line of defense against the sun's harmful ultraviolet rays. Today sun-shielding apparel is more fashionable and technically, offers better protection with a UPF rating. What does this rating mean?
Q: What is UPF?
A: Ultraviolet Protection Factor (UPF) is a rating system used for apparel. It indicates how effectively fabrics shield skin from ultraviolet (UV) rays. UPF gauges a fabric's effectiveness against both ultraviolet A (UVA) and UVB light. The higher the UPF number, the greater degree of UV protection a garment offers.
A: UV-protection claims for clothing were first formalized in the 1990s in Australia where researchers developed a UPF rating system:
| | | | |
| --- | --- | --- | --- |
| UPF Range | Protection Category | Effective UV-R Transmission (%) | UPF Rating |
| 15-24 | Good | 6.7-4.2 | 15, 20 |
| 25-39 | Very Good | 4.1-2.6 | 25, 30, 35 |
| 40-50, 50+ | Excellent | Less than 2.5 | 40, 45, 50, 50+ |
Basically, a UPF rating of 50 indicates the fabric of a garment will allow only 1/50th (roughly 2%) of available UV radiation to pass through it. A garment rated UPF 25 permits roughly 4% (1/25th) UV transmission. Any fabric that allows less than 2% UV transmission is simply labeled UPF 50+.
Q: Before a UPF rating is assigned to a garment, how is it tested?
A: During the UPF testing procedure, UV light is transmitted through a garment's fabric and measured by a radiation-measuring device, either a spectrophotometer or spectroradiometer. In most cases, the fabric is tested dry and without being stretched. The fabric's ability to absorb UV light is then calculated and a UPF value is assigned.
Q: Does laundering affect UPF-rated clothing?
A: No, repeated laundering does not reduce the UPF rating.
Q: Will I be too warm in UPF clothing?
A: Modern fabrics include moisture wicking for quick-drying, high breathable and ventilation, keeping you comfortable even on a hot day.