Golf Gear will be hosting an exciting Taylor Made New Product and Demo day on February 26, 2014. This event is from 11:00am-3:00pm.  It will be fun and you will be able to hear all about the new Jetspeed group we have been talking about!!! You don't want to miss out!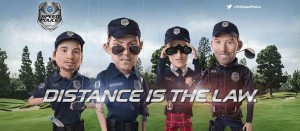 TaylorMade is the largest manufacturer of golf clubs in the United States and has always been a pioneer in the world of golf. Company founder Gary Adams developed one of the biggest innovations in the last century in golf – the metalwood that was introduced in 1979. Because it is so easy to hit, the metalwood quickly gained acceptance in the world of golf and has since become the standard in producing golf club drivers and woods to this day.
TaylorMade continues to engineer golf clubs that meet the specific needs of all types of golfers, from tour-caliber players to novice players who want all the game-improvement technology they can get. The Taylor Made Golf Company designs and offers a full line up of golf clubs and golf accessories and you will find it all here at Golf Gear. Shop TaylorMade golf equipment, apparel, bags and accessories for men, women, and junior golfers here.