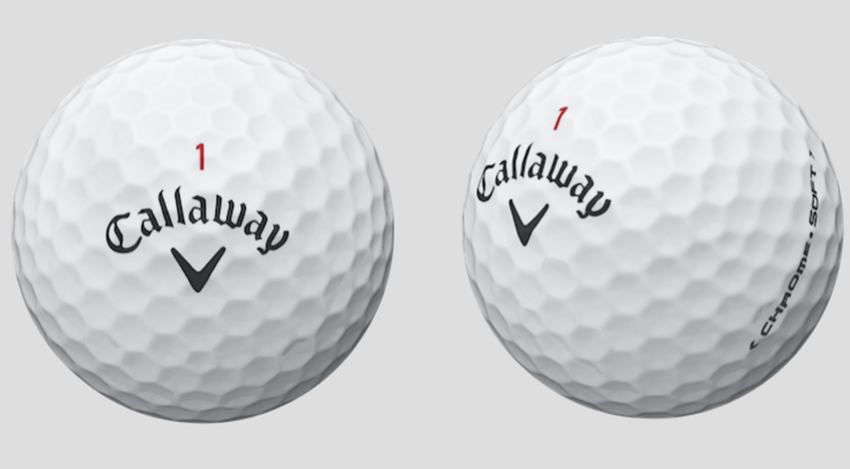 The definition of a "Tour level golf ball" has changed considerably over the last decade. Prior to the introduction of solid core, multi-layer, urethane covered balls, the ball of choice on TOUR was a Balata-covered model that offered a softer feel and additional spin.
Of course, the soft cover came with some drawbacks — namely a loss of distance and durability that led to a changing of the guard on TOUR.
With the improvements in technology, today's Tour level ball not only produces more distance, less backspin and a higher launch angel, it also offers greenside control thanks to a soft urethane cover.
While solid core, multi-layer golf ball remains the option of choice on TOUR, some companies have spent time trying to develop a technology that could blend the feel of a Balata cover with the distance, low-spin and all-around performance of a solid core model.
"The firmer feeling golf balls have become the benchmark for distance and all-around tour level performance," said Dave Bartels, Callaway's senior director of golf ball R&D. "But most golfers would agree that soft balls feel better. In the past it's always come at a penalty to performance."
After years of testing and development, Callaway believes its new Chrome Soft ($38 per dozen) ball could challenge the existing benchmark. The big story behind the three-piece ball is that the SoftFast core works together with an intermediate mantle layer to retain more energy than previous low-compression models.
"Golf ball designers have realized that you can create low compression balls to reduce spin with the longer clubs," Bartels says. "With SuperSoft, the soft core compresses yet still retains its energy and restores its energy as it regains its shape to generate fast ball speeds. It doesn't lose its energy."
Bartles noted that the standard tour ball typically has a compression around 90; however, Chrome Soft, due to its SuperFast core, has a compression around 65.
To improve feel and spin on shots around the green, Callaway also added a durable urethane DuraSpin cover that gives the ball a Balata-like feel. While the cover delivers a soft feel, Callaway was quick to point out that the cover is the most durable the company has ever produced.
The ball won't see play on TOUR until January, but expect Callaway staffers to give Chrome Soft a hard look this season.