TITLEIST TS2 DRIVER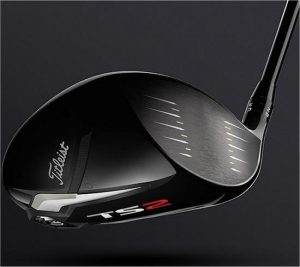 It began with a challenge from the game's greatest players. A mission to solicit speed from every detail of the driver, embarked on by a collection of uniquely-gifted R&D minds. The TS Project is a peerless pursuit of speed where every micron and milligram matter. Two letters that mark the way to the future of Titleist Speed.
 OPTIMIZED WEIGHT DISTRIBUTION
Refined crown and face thicknesses create our lowest CG ever for higher launch and lower spin.
ULTRA-THIN TITANIUM
The thinnest titanium crown in the game allows weight to be shifted lower and deeper.
NEW STREAMLINED SHAPE
Refined TS driver shapes help increase clubhead speed for more distance.
THINNER, FASTER FACE
Variable thickness face delivers faster ball speeds and increased forgiveness.